100th Anniversary of the 1st USSR Weightlifting Championship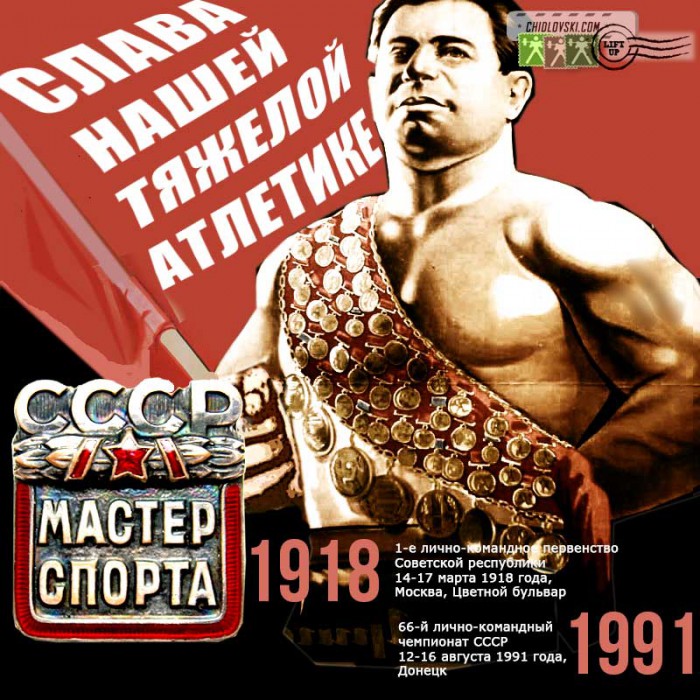 The actual celebration should take place next year but here goes the Lift Up poster for the 100th Anniversary of the 1sy Soviet Weightlifting Championship.
It was held from March 14, 1918 to March 18, 1918 in Moscow.
The protocols can be reviewed at Lift Up.
Note: To view a complete list of the winners in the weight classes above,
please follow the link associated with the weight class.
Back to Search Tournaments