Family Business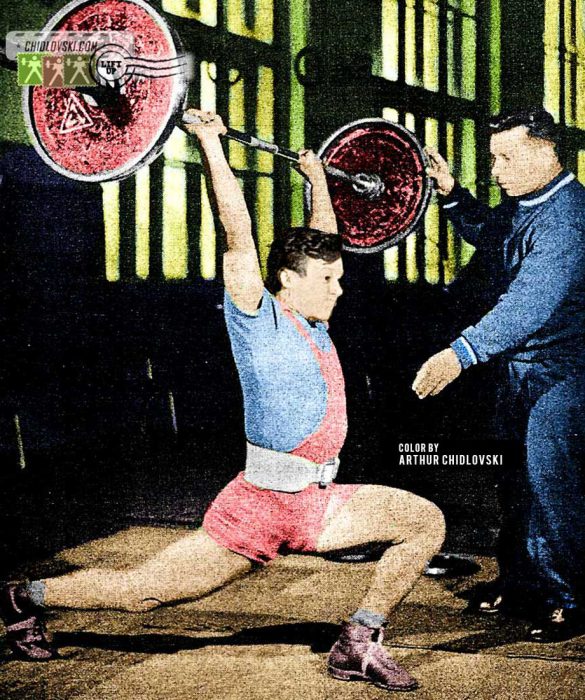 Eugene Lopatin (1917-2011) is coaching his son Sergey Lopatin (1939-2004).
It was a family athlete and coach team.
Eugene Lopatin, the father, was a vice champion of the 1952 Olympics, vice champion of the World (1950), European champion (1950), 4-times USSR champion (1947, 1948, 1950, 1952).
His son, Sergey Lopatin, went on to win the World and European silver medals in 1961 and the USSR Championship in 1961  and 1965. Sergey set 11 world records in his career.