World Record in Rome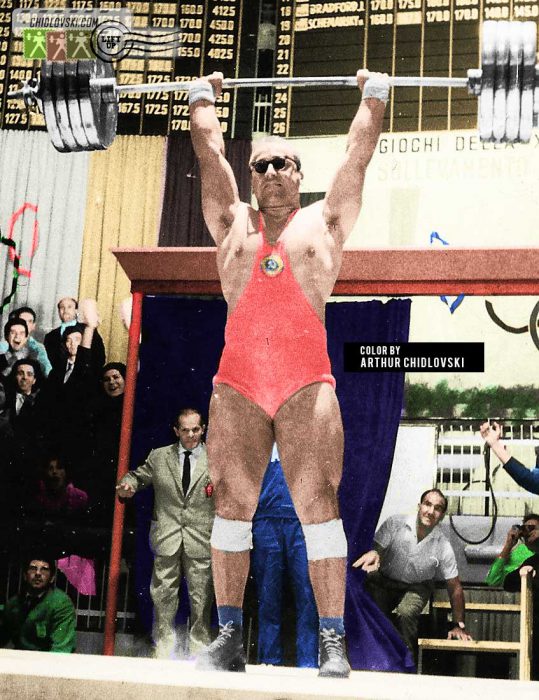 History in Color series:
Yury Vlasov lifts 202.5kg in the clean-and-jerk and sets the new world record at the 1960 Summer Olympics in Rome.
This was the grand finale of the weightlifting program of the Olympics. Vlasov had a great night and won the title of Olympic champion in the super heavyweight class. He did 8 out of 9 missing one attempt at 185kg in the press lift. He set two Olympic and two World records (sj and total).
His final total was 537.5WR (180OR + 155OR+ 202.5WR).