Abadzhiev and Nurikyan (Bulgaria)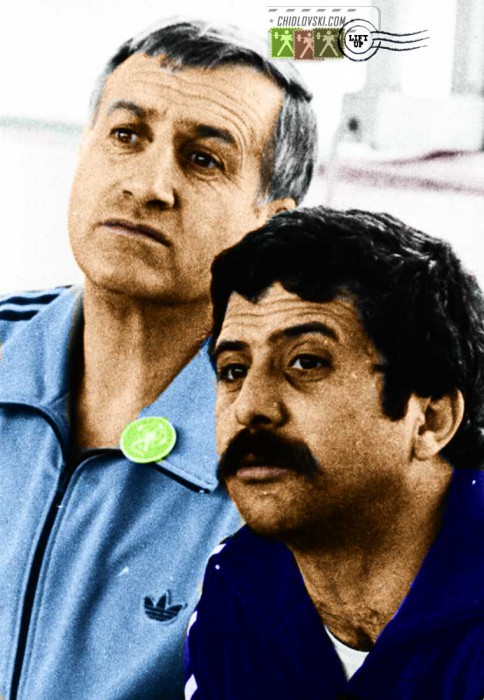 Ivan Abadzhiev (1938-2017) and Norair Nurikyan (b. 1948) of Team Bulgaria made perhaps one of the most successful and productive coach-and-athlete and, later, coach-and-coach team throughout the history of Olympic weightlifting.
As a young aspiring coach Ivan Abadzhiev discovered Norair Nurikyan as a boy in Plovdiv who wanted to play basketball, and made a 2-time Olympic champion out of him. Nurikyan won the Olympic title in the 56kg class in 1972 and 1956.
After finishing his lifting career, Nurikyan began to assist Abadzhiev in coaching the national Team Bulgaria that became an assembly line of producing World and Olympic champions from the early 1970s to the end of the 1980s.