Unsung Heroes: Light Heavyweight Contestants (1978)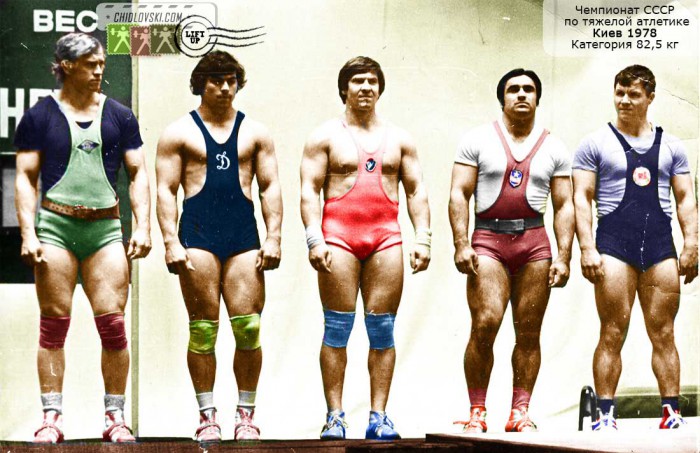 History in Color:  A group of athletes of the 82.5kg class during the intro for the 1978 USSR Championship in Kiev.
Valery Shary (not shown on the picture) of Army Minsk took the first place in the end of that night.
Vadim Avzhyan (third from left) and Viktor Lysenko (second from right) both ended with the 350kg total. By bodyweight, the silver medal was awarded to Avzhyan.
The first on left is Leonid Pavlyuk, a very good friend of the Lift Up project. At the time, he was coached by Rudolph Plyukfelder in Rostov. Being originally from Angarsk in Siberia, he later on returned home and became a well respected coach. He prepared 20 masters of sports and two international class masters. He was one of the pioneers of training women in Olympic weightlifting.
---