Norbert Schemansky in Moscow (1963)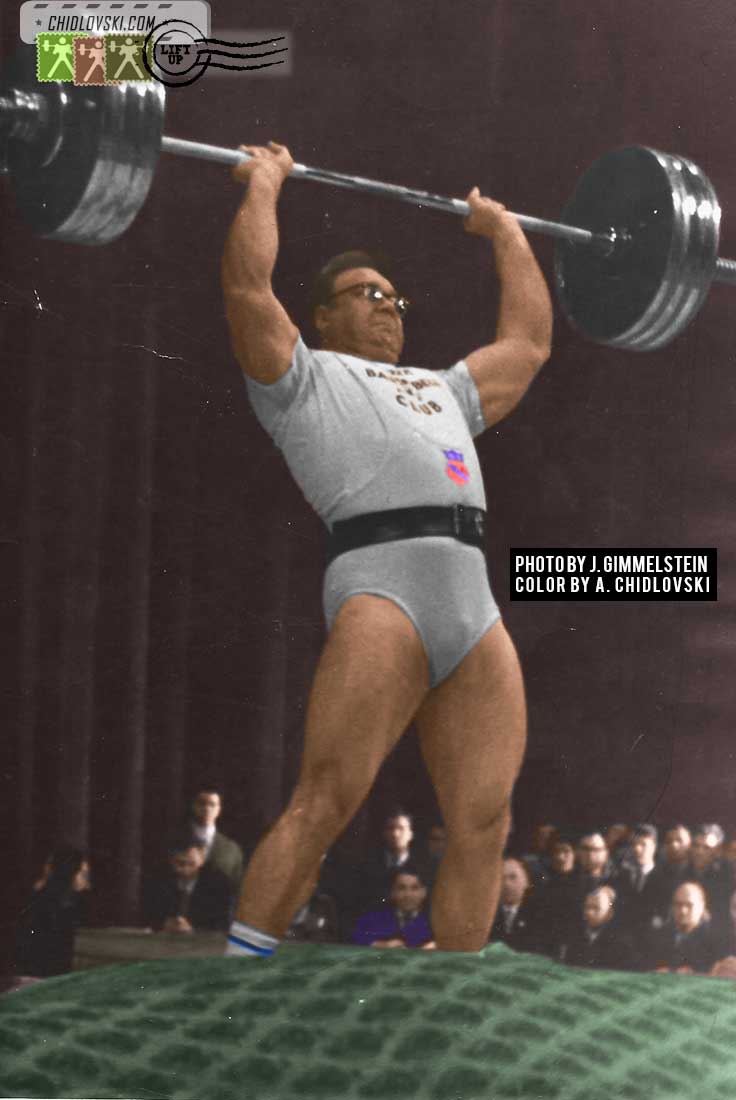 One of the Olympic weightlifting greatest Norbert Schemansky of Team U.S.A. is competing at the 1963 Prize of Moscow International.
The original photo by Jacob Gimmelstein.
This photo has an interesting and touching story.
Overall, Olympic weightlifters are not a very sentimental group. No hard feelings to be shown in public.
Anyway, back to the story of the photo. It was made by an Olympic weightlifter and a fantastic photo artist Jacob Gimmelstein of Minsk, Belarus. Nowadays, Jacob lives in Israel but he sill keeps this photo along with the program of the 1963 Prize of Moscow in his archives.
When Norbert Schemansky turned 90, his family asked to translate a writing in Swedish on one of the trophies in the Norb's house. I don't know much in Swedish but I was happy to translate the writings because actually it was in… Russian. It was the Cup of Moscow that Norb won in 1963! It was displayed in his house in Michigan along with the other medals and cups that he won in his long career in sports.
A few weeks ago I sent the photo on the cover and the programs from Jacob Gimmelstein to the family of Norbert Schemansky. They were really touched. So was the author of the photo.
Life goes in circles. They go through  time and space.
From 1963 to 2017…
From Moscow to … Minsk to … Israel to … Detroit to… Boston…
Memory with no borders and no boundaries