Kosarev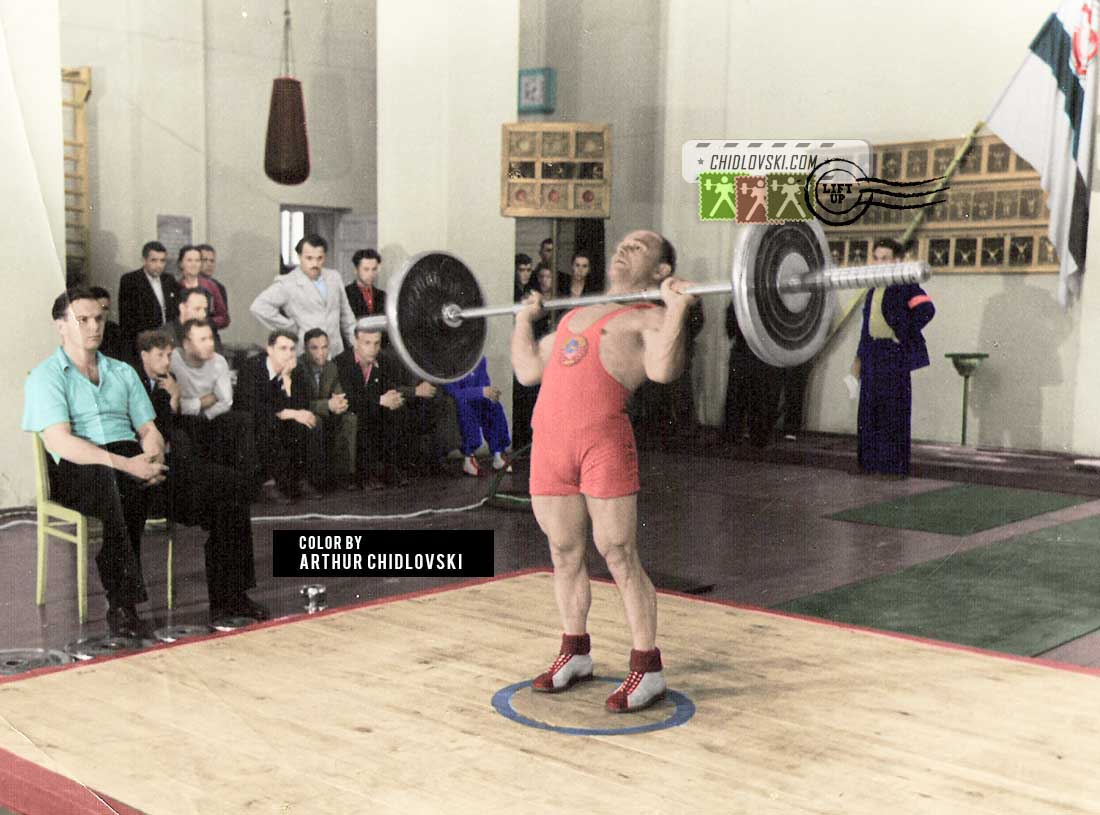 Mitrofan Kosarev (1911-2005) was the best Soviet bantamweight in the 1930s and 1940s.
Nobody could beat Kosarev when he competed.
He won the USSR championship in 1938, 1939, 1940, 1943, 1944, 1945, 1946 and set over 15 national records in the 56kg class. Kosarev competed for the Stroitel Club in Moscow.
The original black and white photo was donated to the Lift Up by Sergey Kosarev, the son of legendary Mitrofan Kosarev. Sergey is a Master of Sports in Olympic Weightlifting. For many years, he was the head coach of the MAI team and now he is the President of the Powerlifting Federation of Russia.