The Nightmare No-Lift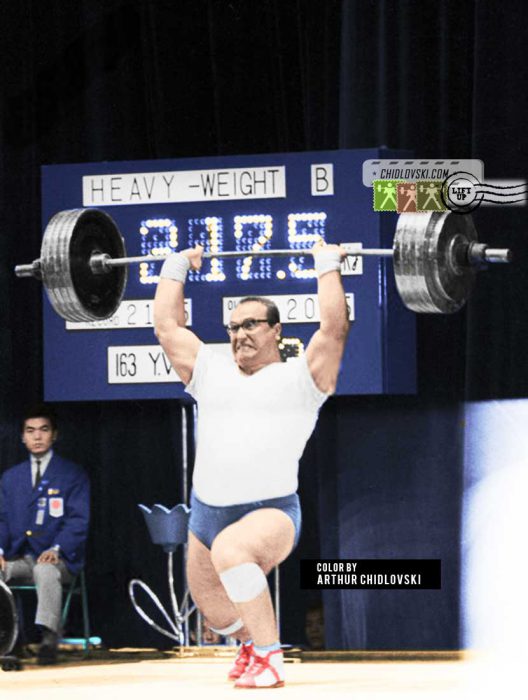 History in Color Series:
October 21, 1964 (Tokyo, Japan) – In his last attempt at the 1964 Summer Olympics, Olympic champion Yury Vlasov goes for 217.5kg in the clean-and-jerk.
It's a world record at the time.
Ouch, it's a no lift this time…
In a few minutes, the world will hear the name of the new super heavyweight Olympic champion and… it won't be Vlasov.
Leonid Zhabotinsky still has an attempt left…