The Miracle of Nature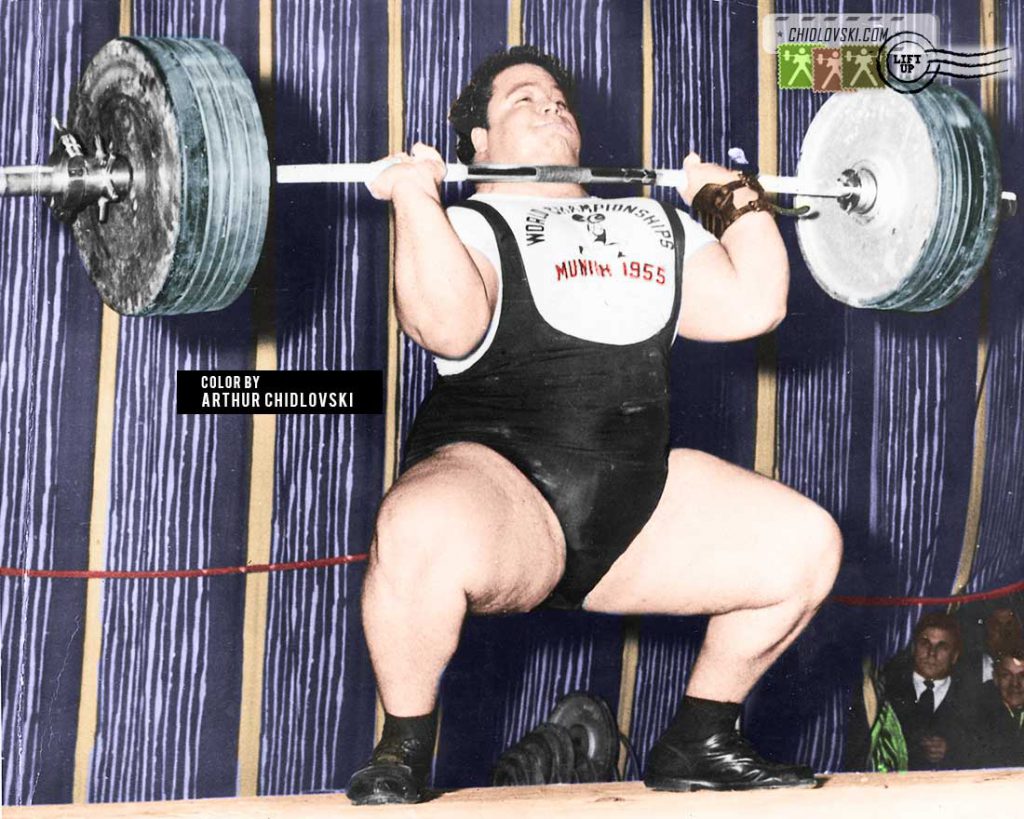 Back in the times, he was called the "miracle of nature".
The cover photo from our History in Color series showcases legendary Paul Anderson competing at the 1955 World Championship in Munich, Germany.
This was the only World championship Anderson competed in.
His career was short and unforgettable. He played with the world records like those were toy lifts. Without any established lifting techniques, he won the world title in 1955, became Olympic champion in 1956 and set 5 world records.
At the 1955 Worlds, Paul Anderson pressed the world record of 185.5kg and won the title with the world record in total of 512.5kg. The last record stayed in tact for long 5 years. Only in 1960, Soviet super heavyweight Yury Vlasov broke it with 537.5kg in total in Rome.