Vyacheslav Andreev: World Record in 1979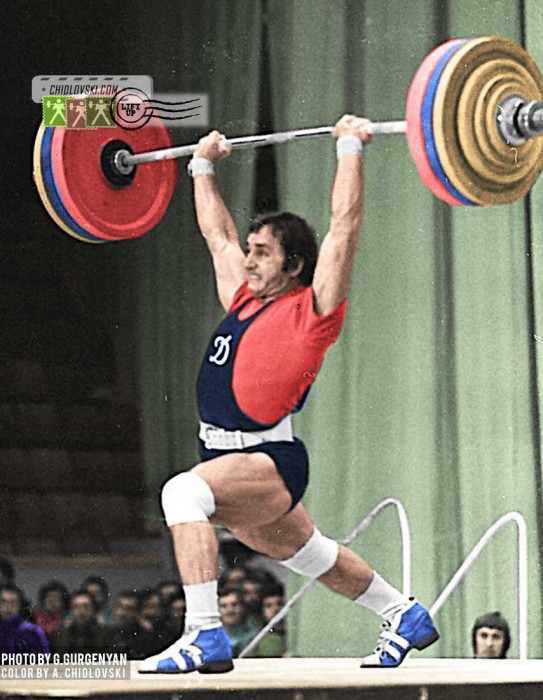 History in Color:
March 22, 1979, Leningrad, Russia, USSR – Lightweight Vyacheslav Andreev of Kokchetav, Kazakhstan, is setting a new clean-and-jerk world record (181kg) in the 67.5kg weight class at the 1979 Friendship Cup in Leningrad.
Vyacheslav Andreev (b. 1951) was one of the strongest Soviet lightweights of the second half of the 1970s.
He was the USSR champion (1979), USSR Spartakiad champion (1979), USSR Cup champion (1977) and won three USSR championships in the clean-and-jerk lifts (1976, 1977, 1978). Andreev was also a vice champion of the USSR (1976, 1980) and set two world records in the cj lift. Competed for the Dynamo Kokchetav.