Vasily Stepanov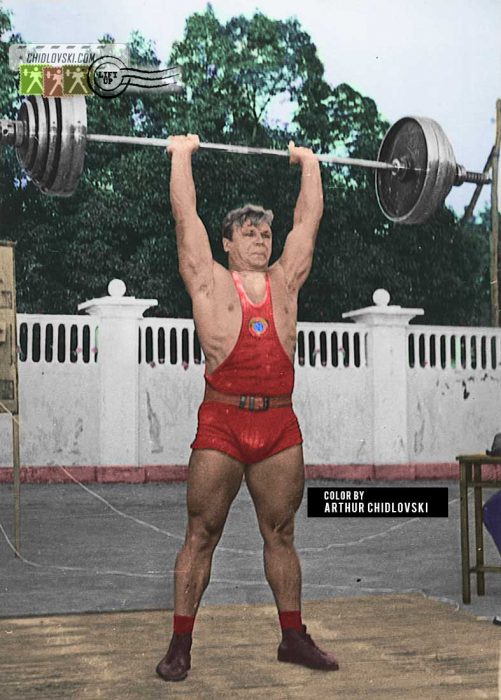 History in Color Series:
European champion and world records author Vasily Stepanov (1927-2011)
Vasily Stepanov was one of the top Soviet Olympic weightlifters of the secong half of the 1950s.
He won the silver medal in the 82.5kg class at the 1956 Summer Olympics in Melbourne. He lost only to "unbeatable" Tommy Kono of Team USA. A year before, at the 1955 World and European championship in Munich, he became the European champion and vice champion of the World. On the medal stand, he was one step below the same "unbeatable" Kono.
Stepanov set 4 world records. All 4 in the press lift.
Vasily Stepanov was the champion of the USSR (1956) and the USSR Spartakiad (1956). He won multiple medals at the USSR championships in the 82.5kg and 90kg weight classes. He represented the Dynamo Riga club in the national tournaments.