Split Style Clean in Munich 1955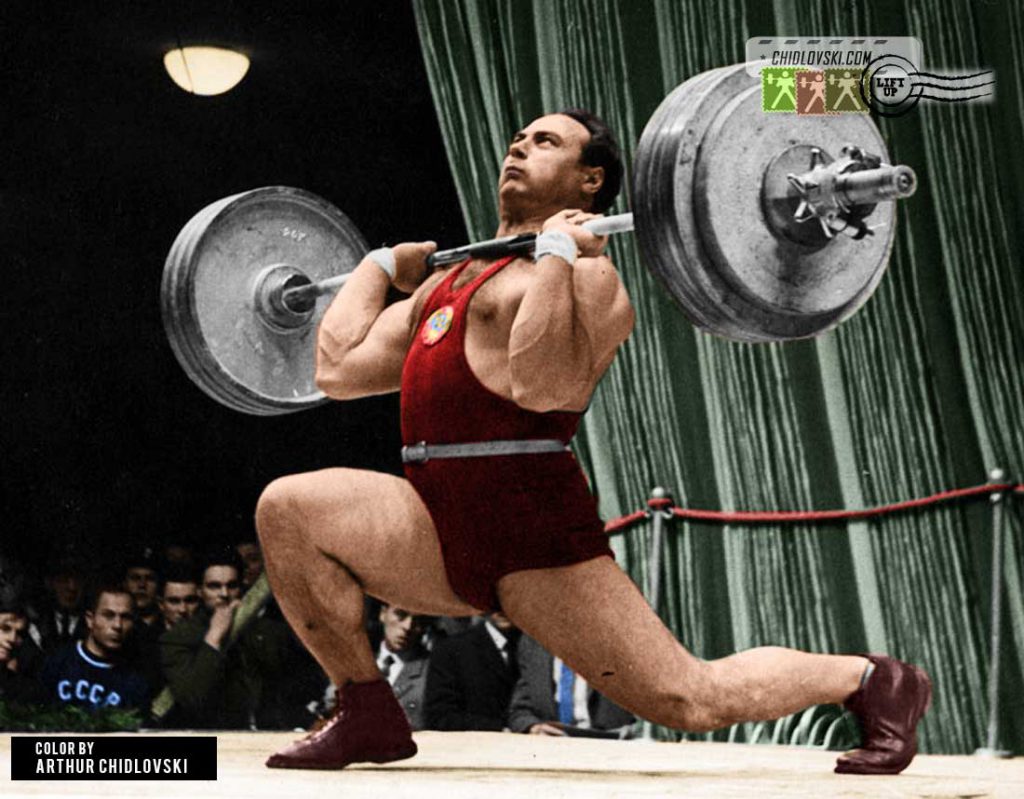 Legendary Soviet lifter and coach, Arkady Vorobyev cleans the weight using split style at the 1955 World championship in Munich.
Split style was dominant among weightlifters back in those days. It might look odd and dated for modern weightlifters that now use the squat style for the snatch and clean of the weights on the international arena.
Save
Save