Portrait Of A Champion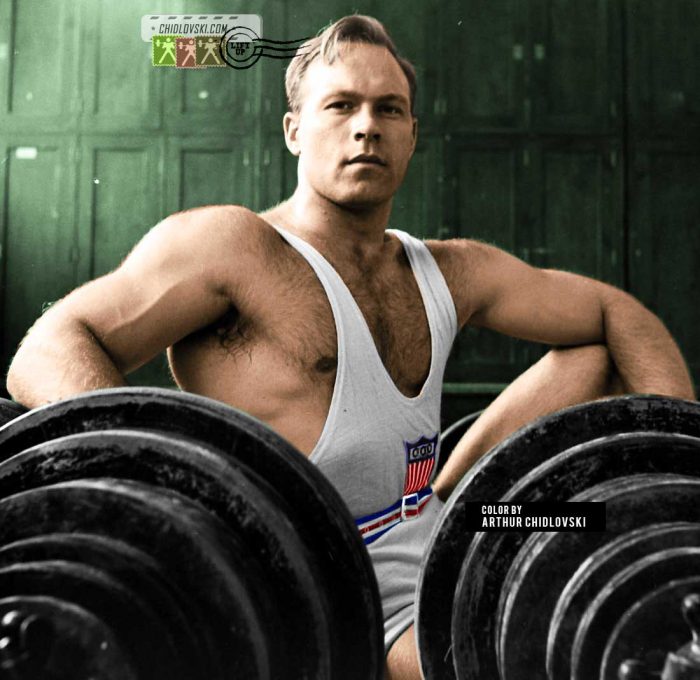 This is obviously a media staged shot of legendary Norbert Schemansky.
Team USA just arrived to Helsinki for the 1952 Summer Olympics.
Schemansky is 28.
He is not Mr. Weightlifting yet. It will come later.
But Norb already earned a reputation of solid competitor.
This is his second Olympics. Four years ago, he won a silver medal at the 1948 Olympics in London. Schemansky finished second to his fellow teammate John Davis in the 82.5+ class.
Schemanski is a world champion now. He won the title at the 1951 World Championship in Milan in the new 90kg weight class. He already set the first batch of world records in his career and… he is unemployed.
He got fired at his job when the boss at the plant in Detroit refused to give him time off to go overseas to represent the nation at the Olympics.
In a few days, Schemansky will become the champion of the Olympics Games in the 90kg. He will set three world records that night with the total of 445WR (127.5 + 140WR+ 177.5WR ).
This is Norbert Schemansky and he is 28.