Early Morning Opera House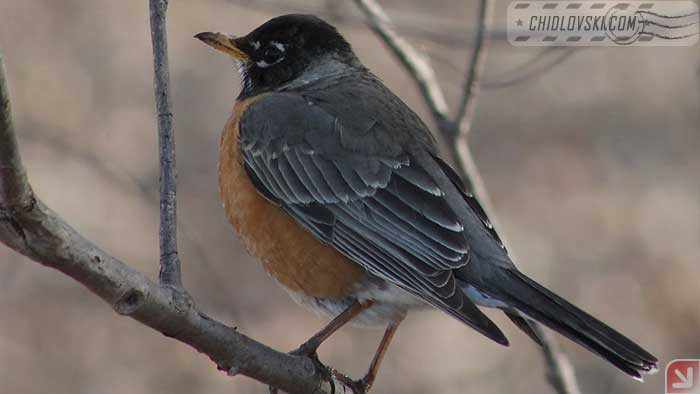 Our neighborhood turned into a little opera house this morning.
Local birds are singing their songs all over the place.
You can hear voices of robins, grackles, sparrows, cardinals, finches, blackbirds…
The songs overlap with each other. They come from various directions – from the trees and bushes, under the porches and on the roofs…
It's a spring time, baby!
On the the cover photo:
American Robin just joined the chorus line in the backyard.