Karlis Pumpurins of Latvia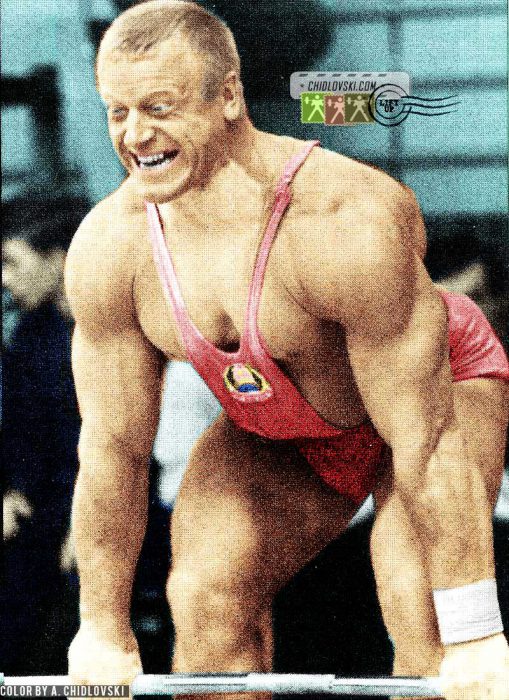 The History in Color photo features Karlis Pumpurins of Riga, Latvia competing at the 1971 USSR Championships in Moscow, Russia.
Karlis Pumpurins (b. 1941) was one of the graduates of Michael Freifeld's weightlifting club Dynamo in Riga. Being very strong physically, Pumpurins' forte was the Olympic press lift. In the late 1960s, he set 4 world records in the press in the 90kg weight class.
Legendary Yury Vlasov used to call Karlis "a real deal".
Pumpurins went on to win two USSR Cups in 1970 in the 110kg class.
He was the national champion of the USSR in the clean-and-jerk (1970) and press (1970).