Pavel Kuznetsov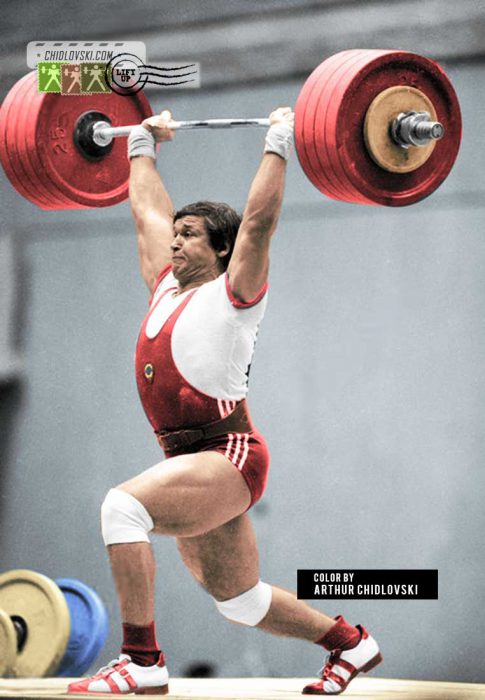 Pavel Kuznetsov of Vladimir, Russia completes the clean-and jerk lift on his way to his first Wold title.
The action takes place at the 1983 World championship in Moscow, Russia.
Pavel Kuznetsov won the 1988 Olympics, World championships (1983, 1987), European Championships (1983, 1984), USSR Championships (1983, 1984, 1987), USSR Cup (1982), USSR Spartakiad (1983) and set 3 world records in his career on the competition platform.
The History in Color series is to be continued…