Hans Zdrazila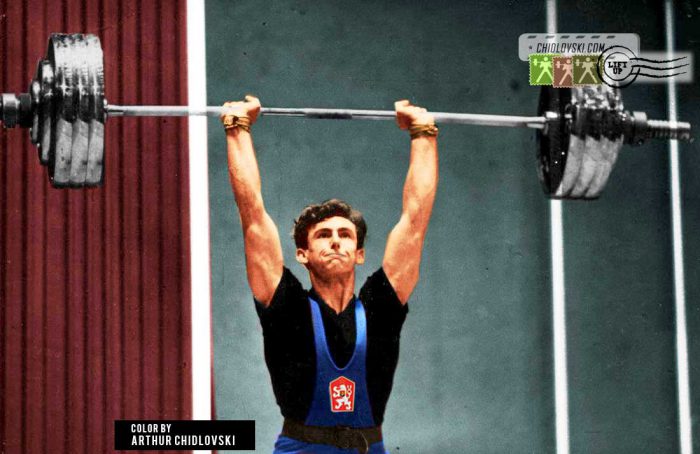 On the cover photo from the History In Color series, Hans Zdrazila of Team Czecholsovakia competes at the 1964 European Championship in Moscow, Russia.
One of the strongest middleweights in the world of the first half of the 1960s, Zdrazila took the second place at the championship with the 425kg total (127.5 + 130 + 167.5). It was 20kg less than the result of Viktor Kurentsov of Russia who won the gold medal in Moscow.
A few months later in 1964, Hans Zdrazila added 20 kg to his to total and became an Olympic champion in the 75kg weight class.