Igor Rybak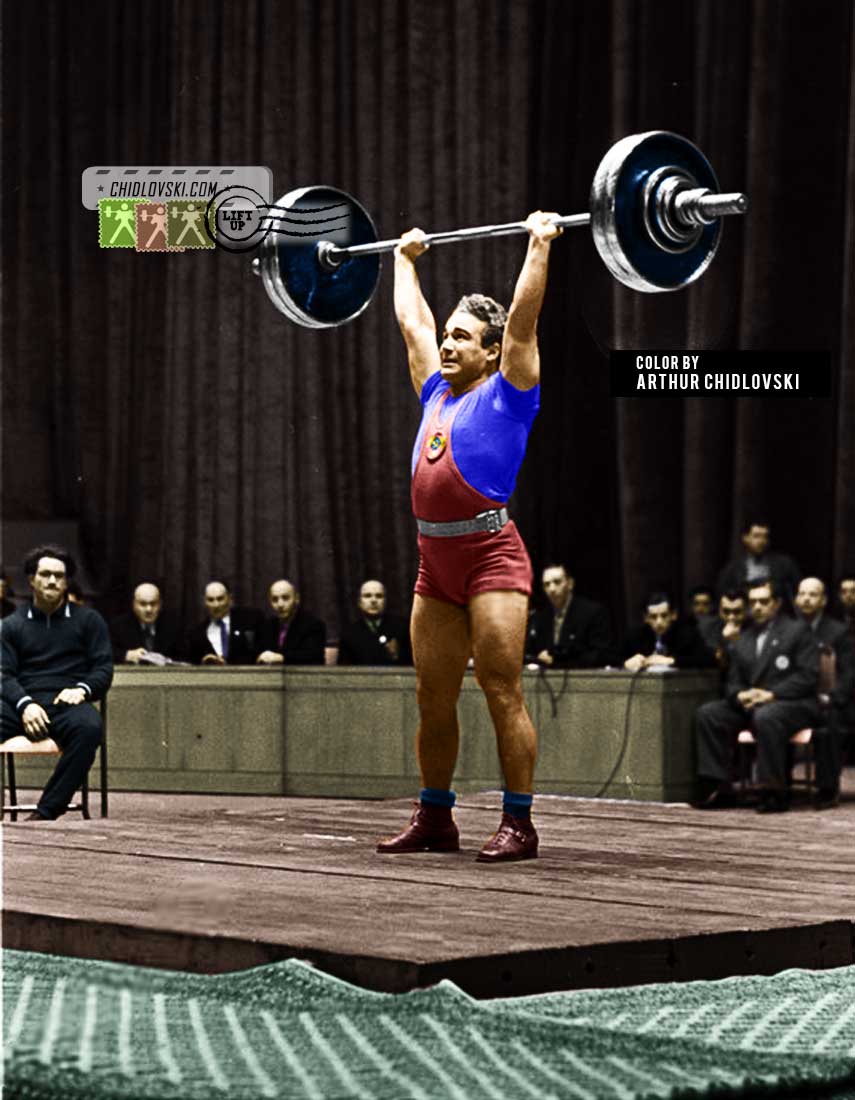 Igor Rybak (1934-2005) of Kharkov, Ukraine was one of the first Soviet Olympic champions.
He won the 1956 Summer Olympics in Melbourne with a 380kg total (110+120+150) in the 67.5kg weightclass. In the same year he became the USSR champion and the champion of the Soviet Spartakiad (67.5kg) and became the European champion in Helsinki  (75kg).
Three years later Rybak graduated from the medical school in Kharkov and became a doctor. He held PhD in the medical sciences.
The Lift Up: History in Color continues…
Save
Save