Sergey Gimaev (1955-2017)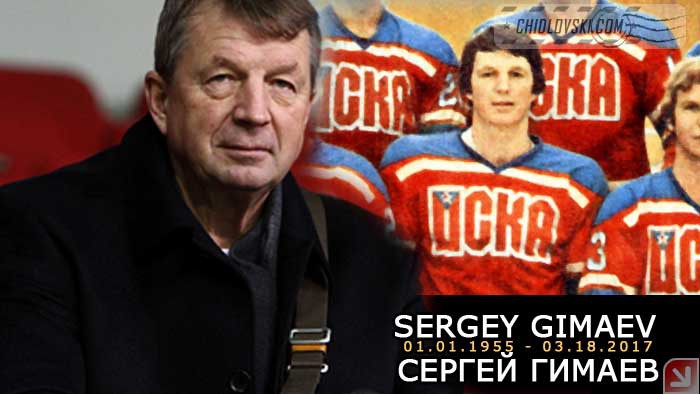 Sad news came from Russia…
Sergey Gimaev, defenceman of legendary Red Army club and TV commentator, died in Tula, Russia at the age of 62.
Sergey Gimaev played 10 seasons in the Soviet Premiere hockey league in the 1970s. He was a solid 6′ 4″/210 lbs blueliner who played with the CSKA team from 1976 to 1985 and with the SKA Leningrad in his last season in the League in 1985-86.
After retirement from hockey as a player, Gimayev worked as a TV sports broadcaster on the major Russian networks.
Our deepest condolences are being sent to the family and friends of Sergey Gimaev
Save