Coaches and Athletes: Plyukfelder and Rigert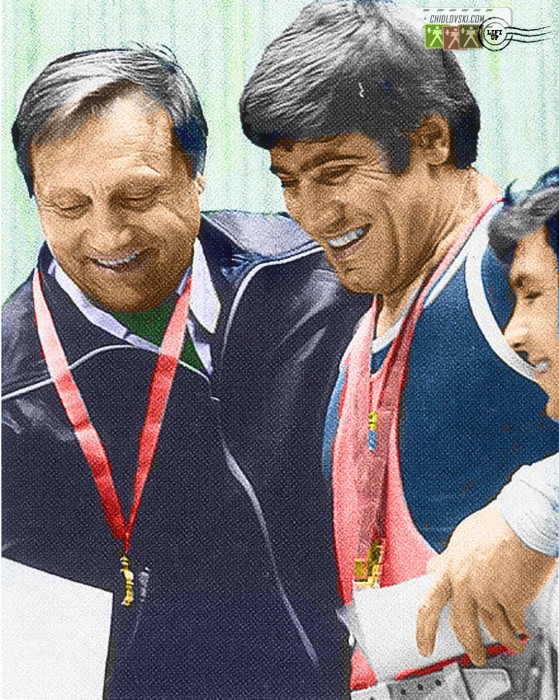 The duo Rudolph Plyukfelder and David Rigert was perhaps one of the most inspiring example of work between coaches and athletes in the history of Olympic weightlifting.
Plyukfelder (b. 1928) had an outstanding career as a lifter. He was an Olympic champion (1964, Tokyo) and he was one of the best light heavyweights (82.5kg) in the world from the late 1950s to mid 1960s.
As a coach, Rudolph Plyukfelder was the founder of the famous weightlifting school in Shakhty, Russia and prepared numerous great weightlifters. He had an unmatched score in making Olympic and world champions which included  Alexey Vakhonin, David Rigert, Nikolay Kolesnikov, Gennady Bessonov, Vasily Alexeev, Gennady Chetin and more.
David Rigert was a "miracle boy" for Plyukfelder's training methodology. In a year, he made a USSR champion and worldclass contender from an unknown master of sports that began to lift weights while serving in the Army.
The cover photo features the moment of joy when David Rigert and Rudolph Plyukfelder received the gold medals at the national championship.
The Lift Up: History in Color continues…