Yurik Vardanyan (1979)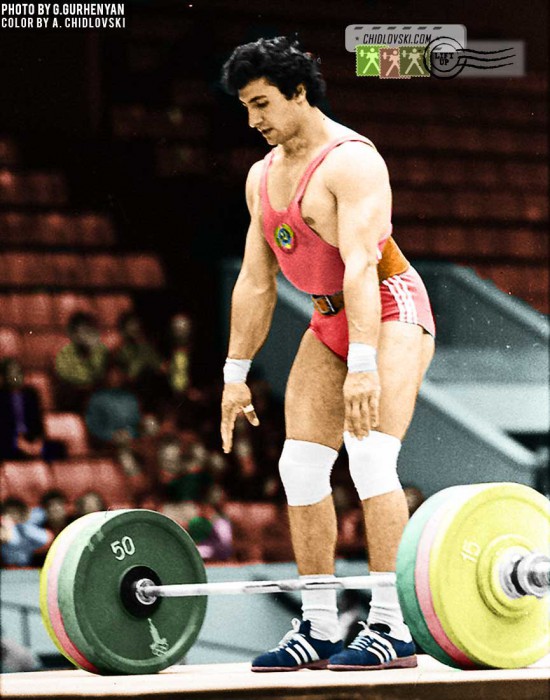 Yurik Vardanyan is getting ready for a clean-an-jerk lift in the Yubileyny Palace in Leningrad.
This is an enhanced photo from the Lift Up: History in Color series and it brings us to the 1979 Soviet Spartakiada held in St. Petersburg (formerly known as Leningrad).
One of the greatest lifters of all times, Yurik Vardanyan was 22 and ended the competition with the gold medal and total of 390kg (175.5+215).
In a year he will throw a brilliant performance at the 1980 Summer Olympics. He will win the gold medal in the 82.5kg weight class with 400kg total (177.5 + 222.5).
Purely amazing athlete and the poundage lifted 35+ years ago.
Save