Yakubovsky (USSR)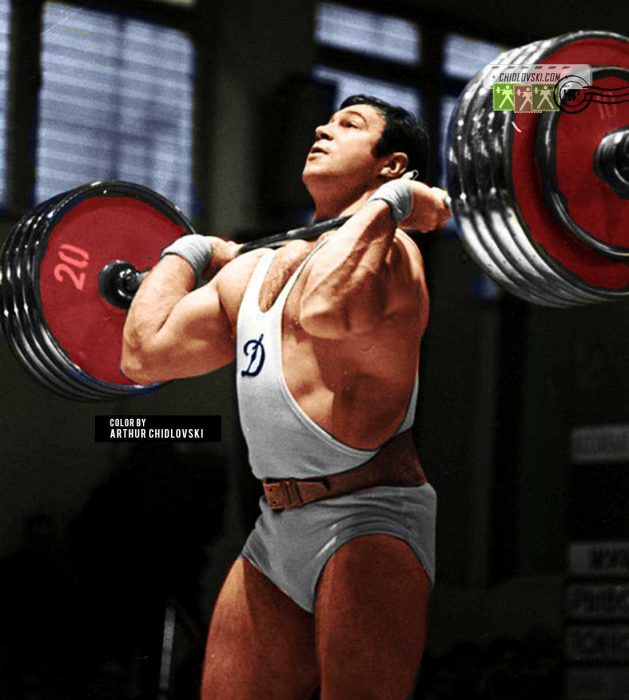 Valery Yakubovsky was a world class athlete in the 110kg weight class.
The competition for the place in the national team in his weight class was tough. The list of the usual suspects was impressive and included  Vladimir Golovanov, Jaan Talts, Yury Kozin, Karl Utsar, Pavel Pervushin, Yury Yablonovsky – to name just a few.
As a result, Yakubovsky had rather a very limited exposure to the top international tournaments.
He won the 1971 European Championship and set 8 world records in his career (4 in the press lift, 1 in the snatch, 1 in the cj and 2 in the total of three lifts).
Yakubovsky competed for the Dynamo Moscow club and won the silver medal in 1970 and the bronze medal in the 1973 USSR national championships.
His remarkable appearance and physique was definitely noticeable. It certainly remains in the historic memory of the followers of the Iron Game.
Save