Thank You Note For Coach Julien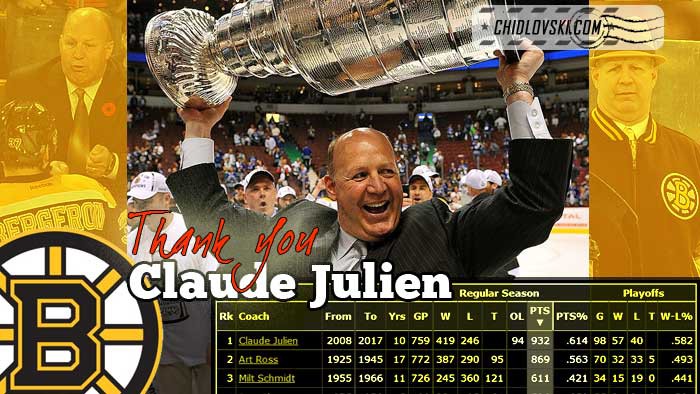 It's all understood here.
The team of Boston Bruins has a disappointing NHL season.
It is under performing.  It needs a shake-up. The first one to go is usually the coach.
They fired the coach.
It doesn't matter that the roster is the last few season was less than impressive in terms of being a contender for the championship. It doesn't matter that several key players left the team or were injured or simple absent from the pre-season roster.
Claude Julien is gone now. This is just a small but sincere thank you note to the most "winningiest" coach in the history of the team. To the coach who trained the team for 10 years and brought the last Stanley Cup to Boston.
Here are just the stats of all 27 coaches of the Boston Bruins from 1924 to today.
Save