Rusev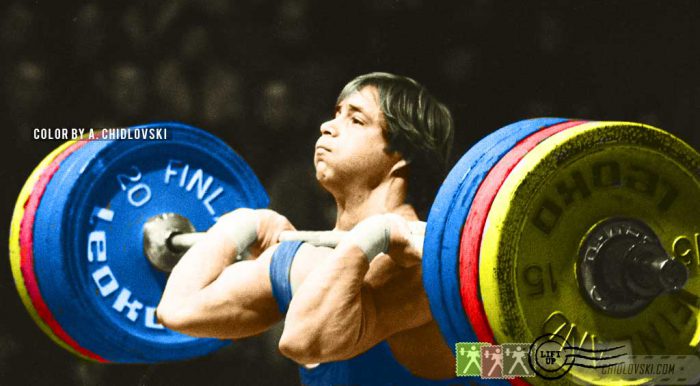 Yanko Rusev (b.1958) was a graduate of the Bulgarian weightlifting school that challenged the Soviet team to dominate Olympic weightlifting in the 1970's and the 1980's.
Overall, while most of the time the Soviets won top medals in the heavier weight classes, the Bulgarians demonstrated top performance in the lighter weight divisons. Rusev won gold medals at five world championships in 1978-1982 and the Olympics in Moscow in 1980. He also set 25 world records in his lifting career.
Rusev showed outstanding strength and almost perfect lifting technique in both the snatch and the clean-and-jerk. He was a definite leader in the lightweight and the middleweight divisions and was considered virtually unbeatable at the time he competed in these weight classes.
Save