Milt Schmidt (1918 – 2017)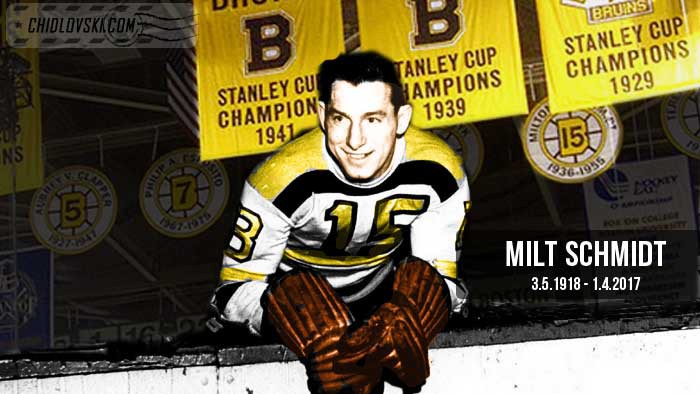 Milt Schmidt, the hockey hall of famer who led Boston to two Stanley Cup championships as the center of the ''Kraut Line,'' served Canada in World War II and returned to the NHL to win its MVP award and two more titles as the Bruins general manager, died on Wednesday, the team said.
AP
Legendary Milt Schmidt of the Boston Bruins passed away at 98.
He was a player, captain, coach and general manager with the Boston Bruins.
Schmidt won four Stanley Cups with the Bruins – two as a player in 1939 and 1941 and two as a GM in 1970 and 1972.
He was inducted into the Hockey Hall of Fame in 1961.
His hockey jersey No. 15 was retired by the Bruins  in 1980.
R.I.P. great hockey legend Milt Schmidt.