TV Difference In 25+ Years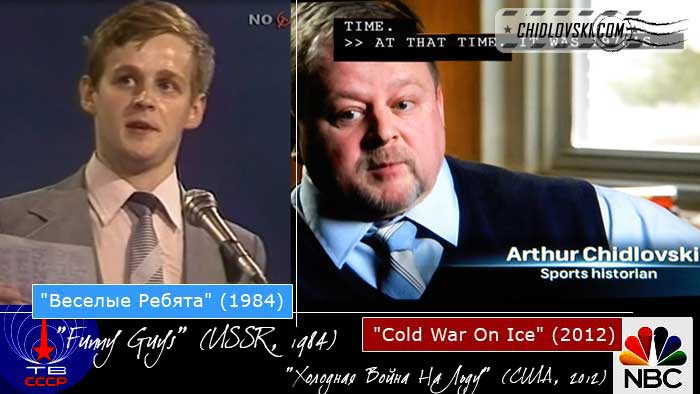 I finally got in touch with Andrey Knyshev, the creator of the Funny Guys TV, the Soviet Monty Python of the 1980s!
Well, people turn 60 once in their lives and I really wanted to say Happy Anniversary in person in addition to the postcard and quick article.
We haven't seen each other for 20+ years and it's hard to capture all the changes and happenings in a too short of a conversation on-line. So, I quickly put together a visial card to go with the story.
On the left, it's the author of these notes in his first broadcast TV show in 1984 with a stand up comedy in Moscow, Russia. On the right, it's the same pal 20+ years afterwards in the "Cold War On Ice" documentary at the NBC Sports in 2012.