Welcome to Massachusetts, Chrigi and Brian!
The happiest couple on the planet Earth finally arrived to the Boston area.
Chrigi and Brian travelled for almost 24 hours from Jacksonville, FL to Boston, MA with two stops in Washington, DC and New York City, NY.
Besides miles of driving, it was degrees of cooling down from hot Florida to almost winter Massachusetts.
"How do you like Massachusetts?"
"I love it here," says Chrigi. "It looks like Scotland here!"
It's the first visit for Chrigi. She's been all over the world. Originally from Switzerland, she lived in Germany before moving to the U.S. It's nice to hear that she likes our area.
We had a great time with the Richardson's family. I haven't seen most of them for over 20 years. Actually, I kinda learned all American traditions celebrating American holidays with them in Nahant.
It was so superb to see them again!
Happy Thanksgiving to all!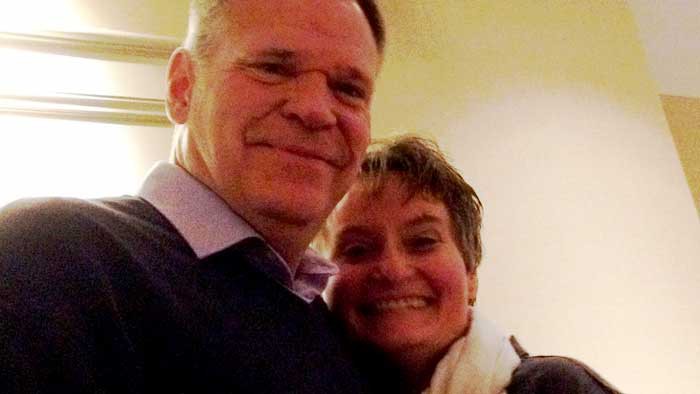 Save