Boston vs. Montreal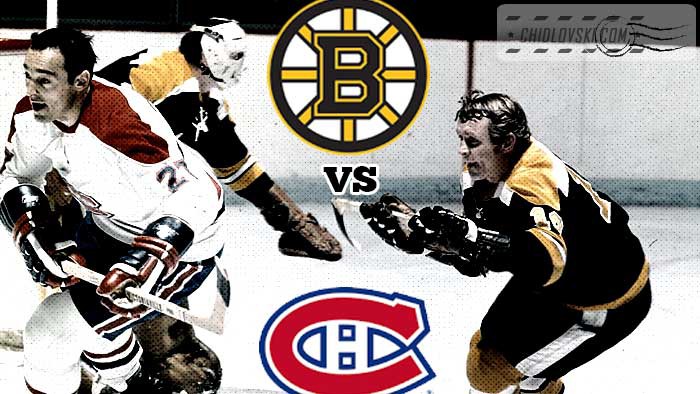 The Bruins team is 3-1-0 and it will play the old-time rivalry game vs. Montreal Canadiens in the TD Garden.
The game starts @ 7 p.m.
Lets go Bruins!
On the cover:
Hockey legends John Mckenzie of the Bruins and Frank Mahovlich of the Montreal Canadiens in action in front of the Bruins net. Both were among the NHL pioneers to play in the early international tournaments of the 1970s.  "The Big M" played for Team Canada against Team CCCP in 1972 and 1974. "The Pie" represented Canada in the 1974 Summit Series.