Matti Hagman (1955-2016)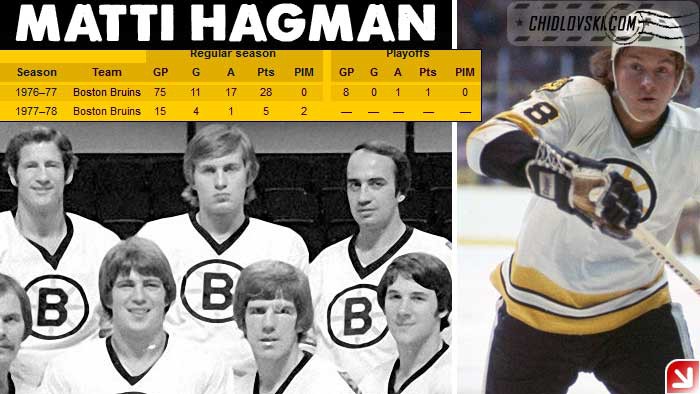 Matti Hagman (09/21/1955 – 10/11/2016)
He was a great player from Finland. Hagman had a great career playing for the HIFK club in Helsinki and for  the national Team Suomi.
At 21, he became the first Finnish born and Finnish trained player to play in the NHL.
He joined the Boston Bruins in the 1976-77 Season. The Bruins were coached by Don Cherry and Hagman managed to play for the coach who is not famous for his likes of European players.
Hagman also played for the Quebec Nordiques and Edmonton Oilers in the NHL before going back to his home team HIFK in Finland.
RIP, Mr. Matti Hagman.