Soviet Students in Berlin, 1951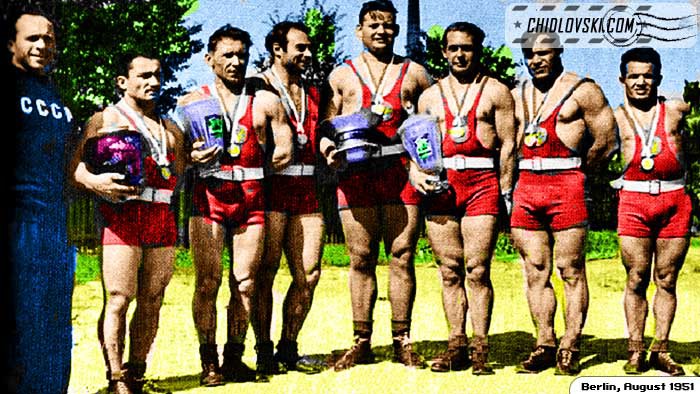 The Lift Up project continues its historical research of the past of Olympic weightlifting.
There is plenty of work ahead on restoring the statistics and visual artifacts from the history of this sport in the Soviet Union.
The cover photo features student Team USSR at the 11th International Student Games on August 15, 1951:
Left to right:
Nikolay Shatov (coach), Rafael Chimishkyan, Ivan Solomakha, Arkady Vorobyev, Alexey Medvedev, Alexander Mozzherin, Trofim Lomakin, Bakir Farkhutdinov.
Click on the name to view the info on athletes on the photo.
Pretty famous guys represented the USSR at that Universiada in Berlin, huh?
Note: Correction has been made in identification of the team coach. Special thanks to Mr. Leonid Pavlyuk of Angarsk, Russia.