Second Attempt For Slovakian Players To Win the Cup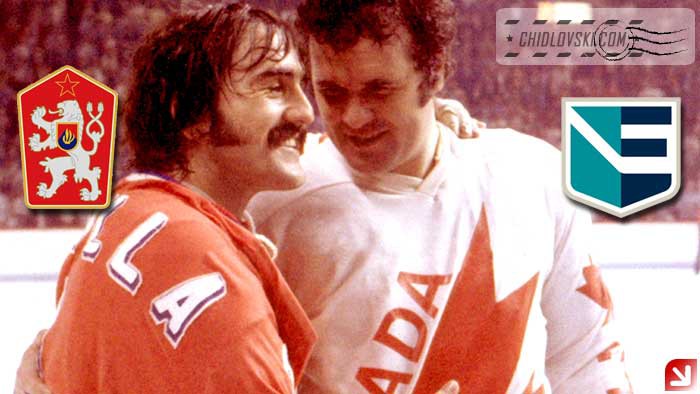 Team Europe that plays vs. Team Canada in the finals of the 2016 World Cup of Hockey in Toronto is represented by players from 8 countries – Austria, Denmark, France, Germany, Norway, Slovakia, Slovenia and Switzerland.
Needless to say, it is the second time in the history of this tournament when Slovakian players are trying to win the Cup in the finals vs. Team Canada.
The first time was in 1976, when Slovakia was part of Czechoslovakia and they lost to Team Canada in the 1976 Canada Cup finals.
The feature photo presents one of the greatest goalies of this era in the world of hockey – Rogie Vachon of Canada and Slovakian Vladimir Dzurilla who exchanged the jerseys after the end of the last game.
Besides Dzurilla, the national team of Czechoslovakia in 1976 had such Slovakians as defenceman Vladimír Šándrík and two forwards, brothers Marián Štastný and Peter Štastný.
The roster of Team Europe 2016 has Jaroslav Halák (G), Zdeno Chára (D), Marián Hossa (RW), Tomáš Tatar (LW) and Marián Gáborík (RW).
It is the 2nd attempt of Slovakian players to win the Cup.
Will they do it this time?