Prince Edward Reports From the World Cup of Hockey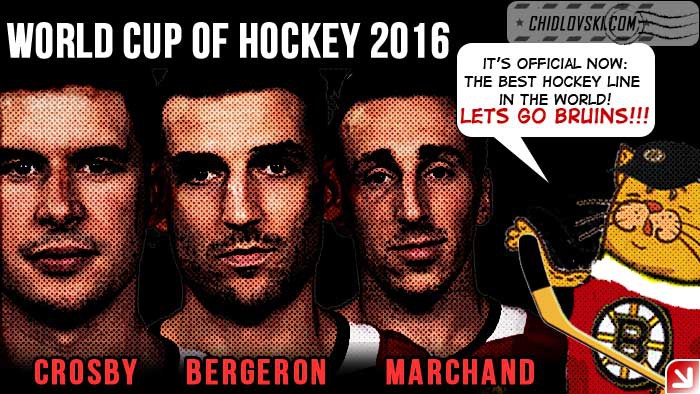 Our special friend cat Prince Edwards is currently on a mission supporting Brad Marchand and Patrice Bergeron of the Boston Bruins who are playing for Team Canada at the World Cup of Hockey.
Team Canada advanced to the final after winning the semifinal game vs Russia 5-3. Bruins' Brad Marchand scored two goals (game changing goals – second and third for Team Canada).
The Crosby line was superb and Prince Edward called us with an exclusive report:
"It's official now. This is the best hockey line in the world. Lets go Bruins!"
It might be a bit premature to say that because the tournament isn't over but we tend to agree – the line is very impressive!
The rumor says that the KHL offered a big time contract for the new line Crosbinsky-Bergeronsky – Marchandsky.
Nah.
Just a silly joke in Prince Edward's style of reporting jokes.
Great game tonight!
---
Brad Marchand Scores for Canada