Good Old News From Cat Prince Edward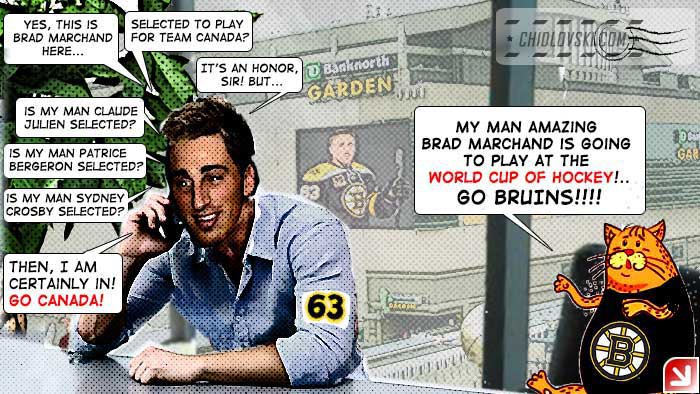 Prince Edward has nothing to do with the Prince Edward Island province in Canada.
Prince Edward is a big friend of our kitties Beatrice and Daphne. He is a really cool cat and, very much like our kitties, he is a die hard Boston Bruins fan.
He read our exclusive Brad Marchand Goes to Russia mini series and told Beatrice and Daphne a big secret back in May when Bruins' No 3 was playing in Moscow.
Prince Edward was at Causeway Street in Boston and overheard phone conversation between Brad Marchand and Team Canada management for the 2016 World Cup of Hockey. The news soon made it to the media but Beatrice and Daphne claims that it was their old buddy Prince Edward that was a newsmaker on the fact that Brad Marchand was selected to play for Team Canada at the 2016 WCH back in early May.
You never know…
With his gift of persuasion, Prince Edward could have been the guy (or cat) who was able to convince the big guys of Team Canada that Brad Marchand is the one they need in September 🙂
You never know…
In any case, lets go Bruins!
Time to switch the gears for hockey celebrartions!
Save