Teamsters In the 1970s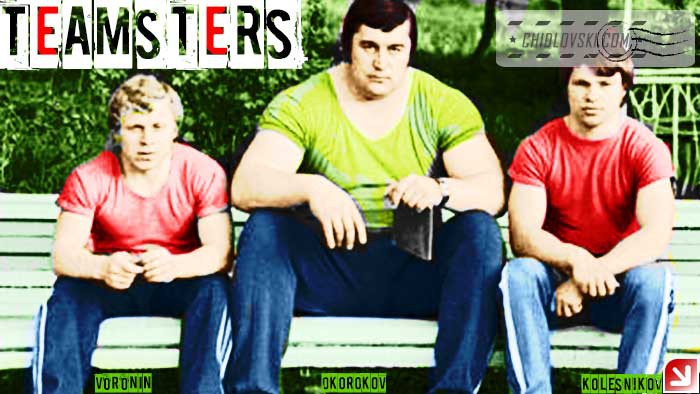 All three characters on the photo were team members of the Soviet national team in the late 1970s.
Left to right – Alexander Voronin, Victor Okorokov and Nikolay Kolesnikov.
Right before the 1980 Summer Olympics in Moscow.
Flyweight Voronin (52KG) and Featherweight Kolesnikov (60KG) are Olympic champions of Montreal 1976.
Super heavyweight Okorokov (110KG+) was a medalist of national championships and won USSR Cup in 1978.
The photo became a hit of funny pics in the Internet because of entertaining contrast in the size of the guys.
It does look comical. And it's also a good promo for the sport of Olympic weightlifting.
Size doesn't matter. Everybody can be a champion. Whether you are a 100-pound flyweight or a 300-pound superheavy, you can win the titles and earn medals and merits.
Long live Olympic weightlifting!