Gold Medal For Rim Jong Sim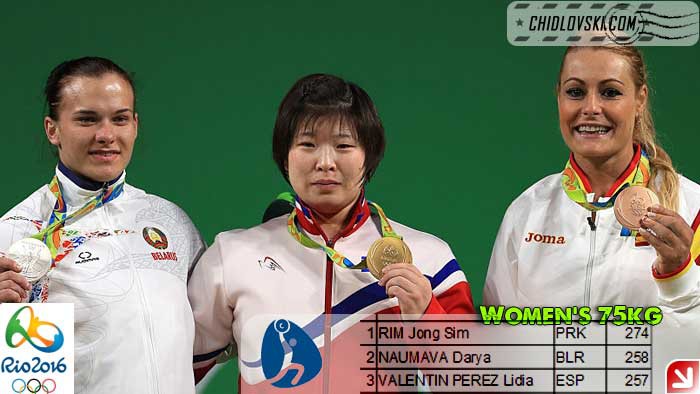 Rim Jong Sim of North Korea won the gold medal in the 75KG weight class for women.
Nowadays, we live in the time when we easily change our respect and appreciation of champions to ignoring of cheats and fakes late on. It's just a part of sports today.
But medals aside, gutsy lifters, clutch athletes, the ones who lift despite pain and career ending injuries always have a special place in our hearts.
Rim Jong Sim is one of them. I am not sure if you saw her lifting at the WC 2015 in Houston TX. It is unforgettable.
Ms. Rim Jong Sim, I am your fan and congrats with the Olympic title tonight!
The video below shows 6 lifts in Houston last year. I am speechless.