Weightlifting World Record in Moscow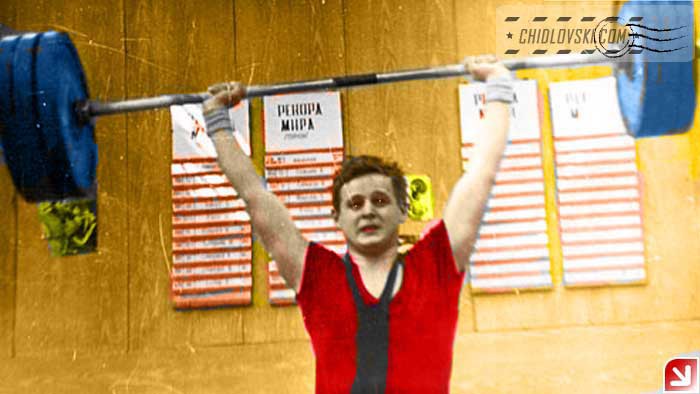 Russian President Putin took the whole situation with doping scandal and participation of Russia in the 2016 Summer Olympics under personal control.
Of course, most of the work is to be done for years to come. However the immediate results are obvious. Team Russia is competing in Rio. For the athletes banned from the Olympics by respective federations, Putin suggested to run their own tournament in their sports at the same time as competitions at the 2016 Summer Olympics in Rio.
Just out of curiosity, how many world records will be set at these alternatives?
The cover photo has nothing to do with Vladimir Putin, world records and Olympics in Brazil.
This is me in my junior years doing clean-and-jerk lift 35 years ago in Moscow.
The sign in the background says Рекорд Мира.
World Record in Russian.
Of course, the featured lift is far from the world record.
A lot of my weightlifting friends in America know some Russian and laugh when they see this photo:
"World record, huh? Oh, those Russians are so funny!"
I laugh too.
Interestingly enough, the sign was put there not to give people wrong ideas or to misguide them.
It was a display set behind the platform listing current records at the time. Every time the new record was set, we were updating the display.
It was supposed to be inspirational for us, aspiring lifters.
Will these new world records to come in Russia inspire anyone?
Save