Brad Marchand Wins the World Gold!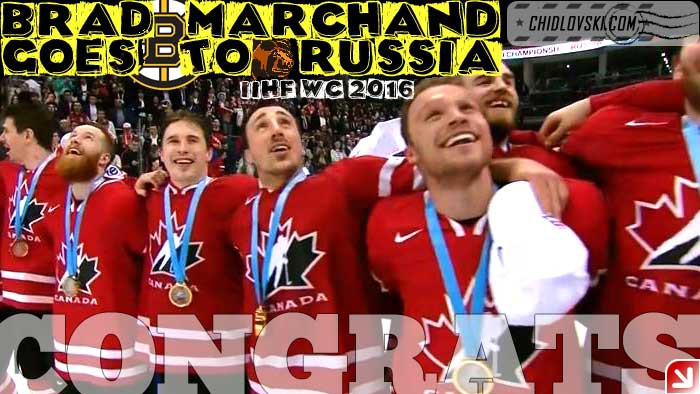 Despite all maths and data comparison for the 2016 IIHF World Championship, Team Canada won the world title in Moscow, Russia.
Our  Brand Marchand Goes to Russia mini-series comes to the end.
Very Happy End!
Brad Marchand brings gold medal to Boston!!!!
Congrats to our hero and Team Canada!
It's a long story but, never in my life, I rooted for Team Canada. It is my first time. I caught it from Marchand 🙂
Congrats for the win, Mr. Marchand and thank you for a great hockey in Moscow!