Brad Marchand Plays Against Finland Tonight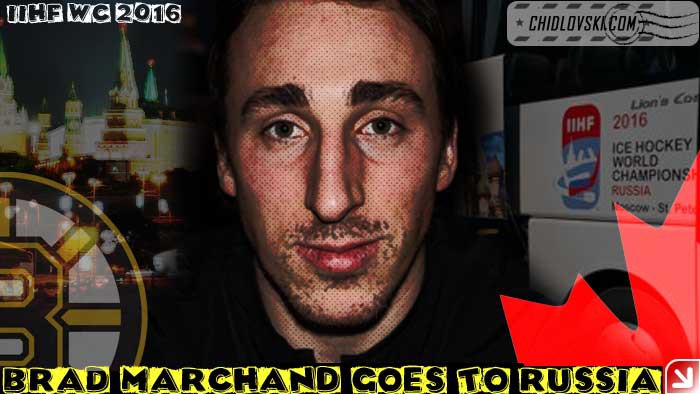 It's 7:20 PM in St. Petersburg Russia.
In less than an hour Boston Bruins own Brad Marchand will play for Team Canada against Finland. The coverage 0f how Brad Marchand went to Russia to play for Team Canada at the 2016 World Championship continues.
Now, Finland is a strong team. Perhaps, it is one of the biggest contenders for the world title at the 2016 World Championship in Russia.
Add to this that they are having a super year in Finland. They won two junior worlds this year and they are super hungry for one more title by Team Suomi.
Both Team Canada and Team Finland have won all their games in the preliminary round. They have 6 W in 6G. It will change tonight.
Now unless you are from Finland, go and get all your noise making instruments and toys and cheer for Brad Marchand and Boston Bruins tonight.
Oh, yes, it's a fun night. Big game! Big night! Go Bruins! Go Marchand! Go Canada!
For those who missed the Canada vs. France game, here is a quick replay of goal 3 by Mark Scheifele with an assist from Marchand.
43:51 3 – 0 EQ CAN 55. SCHEIFELE Mark (61. STONE Mark, 63. MARCHAND Brad)