Bear In Mind: Brad Marchand Plays In Russia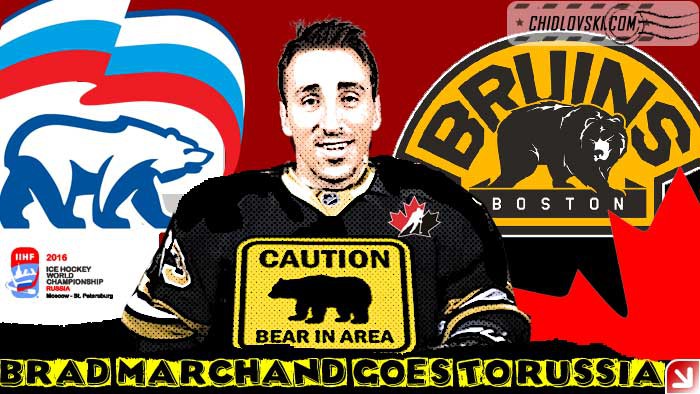 For those who loves hockey, Boston Bruins, international superstars, Boston Bruins own Brad Marchand is now playing for Team Canada at the 2016 World Championship in Russia.
So, far Team Canada and finest Bruins rep Brad Marchand are doing well. They are playing preliminary games in Group A in St. Petersburg and won 4 in 4 games. They played  against USA, Hungary, Belarus and Germany.
Those who root for Brad Marchand, Boston Bruins, Boston, Boston Garden, North American hockey, join us in cheering Marchand in Russia.
Other than that, good luck to all @ 2016 IIHF World Championship in Russia!
Shaibu-Shaibu! Do Toho! Go Canada! Go USA! Heja heja!
Did I miss something?
Here is the latest tid bid from Russia for visual folks. Brad Marchand is playing in Canada vs. Germany on Thursday night in St. Petersburg.