Play Your Game In Moscow and St. Petersburg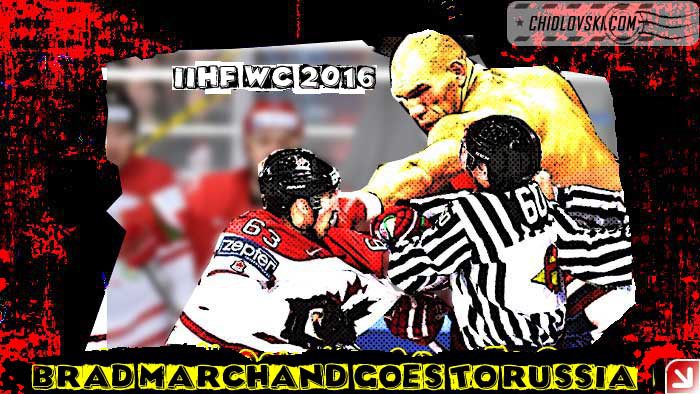 As die hard Boston Bruins fans or readers of this blog know,  Bruins' winger Brad Marchand went to Russia to play for Team Canada at the 2016 World Championship.
So, far Team Canada and Brad Marchand are doing great. Canada was 5:1 against USA and 7:1 against Hungary.
In the third game, Canada won 8:0 vs. Belarus and some news reports say that Marchand took an elbow to the face from an opponent and had to miss 3rd period due to the injury.
Now, we hope that Marchand is OK and will be able to continue to contribute to his national team play in Russia.
One thing for sure, Brad should stay away from unnecessary fights and penalties. Let the dirty work if necessary be done by others.
Simple.
What's to be proven here and to whom? We know that Marchand ain't chicken and can take anyone any time. Is it necessary to prove it again and again in the championship games? If you want to challenge Nikolay Valuev, you chose a different sport and a different weight  class.
Play your game. Score. Help your team.
Other than that, good luck to all @ 2016 IIHF World Championship in Russia!
Shaibu-Shaibu! Do Toho! Go Canada! Go USA! Heja heja!
Did I miss someone again?