Brad Marchand Goes To Russia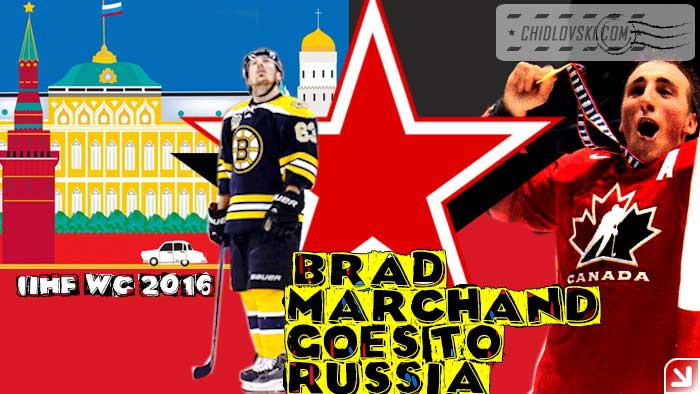 Bruins' own Brad Marchand went to Russia to play for Team Canada at the 2016 World Championship.
Russian President Vladimir Putin is a big time hockey fan.
He is going to watch all games in Moscow.
Perhaps, he knows Boston Bruins.
Perhaps, he knows Brad Marchand.
Perhaps, he knows that Marchand is a character.
Marchand played for Team Canada when he was a junior and won two golds at the WJC 2007 and 2007.
He won the Lord Stanley Cup for the Bruins.
He never won gold medals at the World Championships…
Perhaps, Mr. Russian President'd better watch out for a little Bruins guy who might got what he never had in Moscow, Russia.
Lets go Bruins! Good luck to all in Russia!