CV Case Study: The Summit in 1972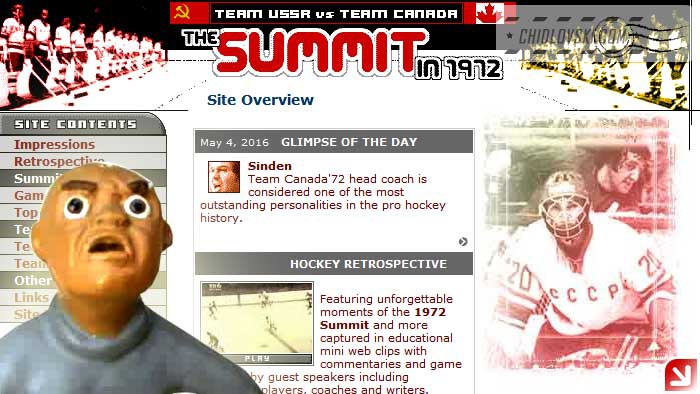 Title: The Summit in 1972
Client: Pro Bono
Launch Date: January 2002
Technologies: HTML/CSS; SQL/ASP; MS Access
URL: chidlovski.com/personal/1972/
A matter of personal opinion and research on the 1972 Canada vs. USSR Summit Series.
Award-winning site dedicated to one of the best international hockey series ever.
The Summit in 1972 was my first project dedicated to the hockey history. Launched in 1972 for the 30th Anniversary of the Summit Series, it was a cutting-edge technical and GUI approach for the time.
The site had a very good feedback from the media and the internet audiences all over the world. It went on to win numerous awards and was one of the most quoted resource on the matter.
On a personal level, the project inspired me for doing more serious research about the game with web-based presentation, database-driven applications and interactive development with other researchers and fans.