CV Case Study: Massachusetts State Licensing System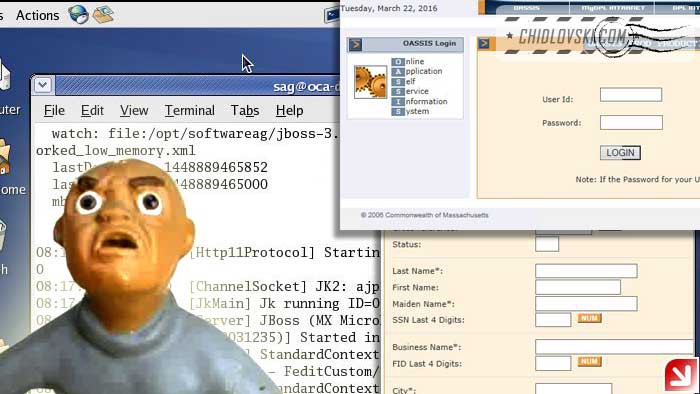 Title: Massachusetts State Licensing System
Client: Division of Professional Licensing
Launch Date: July 1998
Technologies: Java, XML/XSLT, Mainframe/SAG, SQL/ASP; JBoss/Mediator/Linux, Windows
URL: mass.gov/dpl
A major customized system utilizing various technologies for online licensing system in the state of Massachusetts including database, application, and web servers, in-house system programming for database and applications.Known also as OASSIS (Online Application Self-Service Information System) , it  includes 20,000,000+ database records, allows to manage 1,500,000 licensing records and to process 100,000+ daily transactions. The online traffic includes an average of 2,500,000+ monthly requests and allows general public search licensing and complaint information, conduct authorized transactions and more.
Working on the system was a great experience allowing to learn various server and application technologies and techniques – Java, ASP/.NET, SQL and more.
My responsibilities included full cycle of in-house development and maintenance (front-end and back-end), dba work, web design and database development.