Guest Singer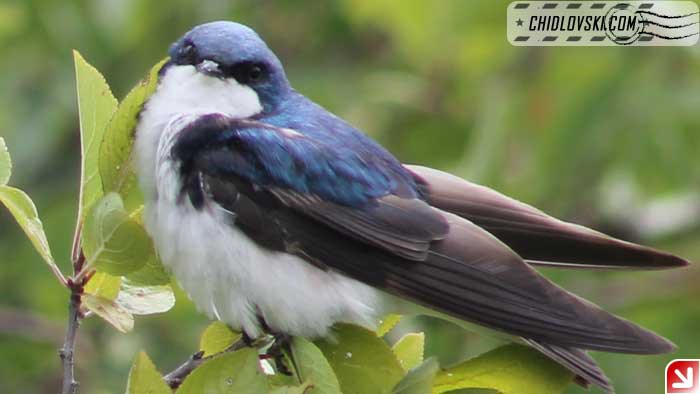 This is a new guest singer in our backyard.
It is a Tree Swallow that visited our outside bird feeders this week. I haven't seen him myself and have no photo of him in our place.
The one you see in this article was taken during a big migration gathering of tree swallows in Plum Island last August.
Hope to see him this weekend.