Live From the Eagle Nest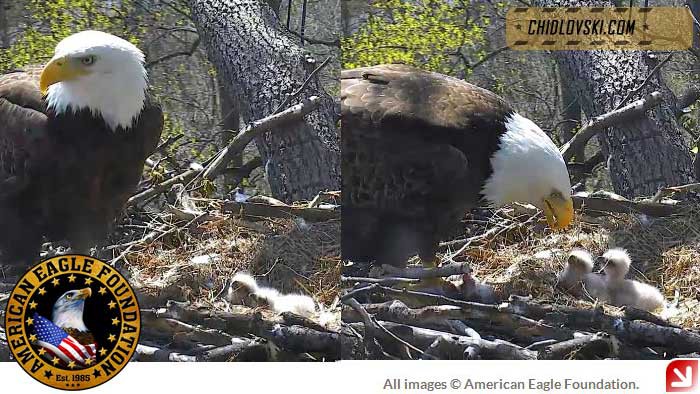 This a very cool project set by the American Eagle Foundation.
It is called the DC Eagle Cam project and you can watch live cam set in the nest with a pair of mated Bald Eagles. It is located on a Tulip Polar tree in Washington, DC. The couple of eagles were named as "Mr. President" and "The First Lady."
View the DC Eagle Cam live for 24-7-52 hours!
Warning: It's a very addictive watch!