Suet Nuts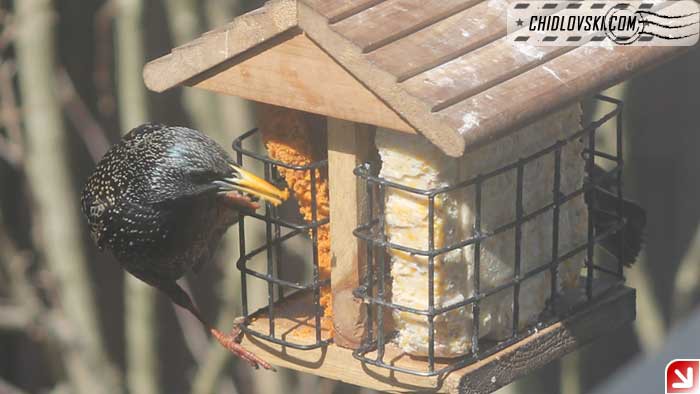 European starlings are nuts about suet.
Before the snow storm, we put a pepper suet in the backyard.
The gang of starlings just loves it!
They line-up on the tree to take turns for the pepper suet. Sometimes they get into a fight when one of them gets impatient and cuts the others over in the line.
I often call them "Backyard Bullies" as the Broad Street Bullies in the NHL of the 1970s 🙂