Koho-Koho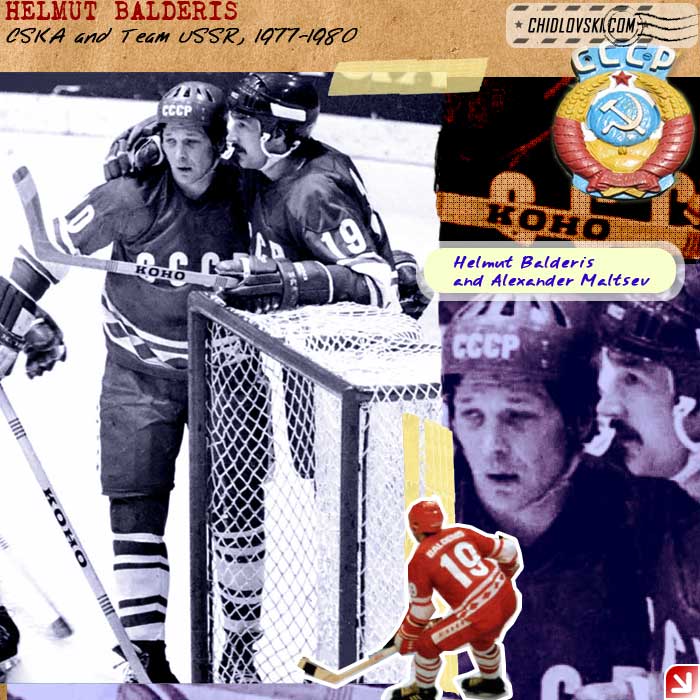 KOHO-KOHO.
CCCP-CCCP. Dinamo-Dinamo. No. 10 and No 19.
Alexanser Maltsev and Helmut Balderis, two mega stars of the Soviet hockey of the 1970s.
The CCCP team of the time was packed with talented hockey forwards. Both Maltsev and Balderis were sound scorers and absolute crowd energizers in the arenas they played. Great to watch, great to root for!
Balderisomania never stops at Chidlovski Blog Chidlovski…
Special note:
The original photo reproduction is a courtesy of
the WorldHockeyClassic.RU online collection.