Win No. 500!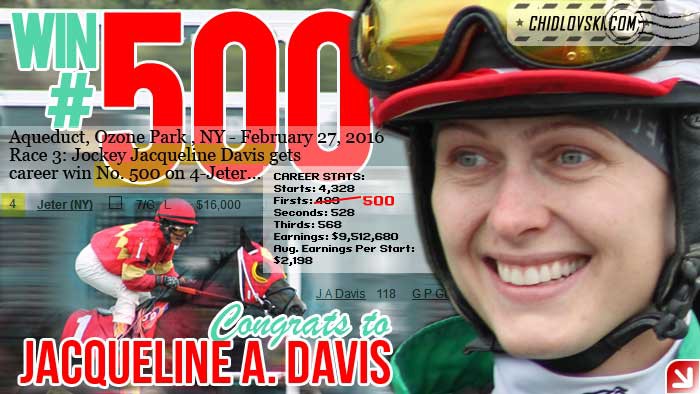 Great news came from Ozone Park, NY.
At the Aqueduct, Jockey Jacqueline Davis won her 500th career start!
Jackie Davis is a fantastic jockey.
We already wrote about one of our favorite jockeys here and we are very pleased to hear the great news that came from the Aquduct.
Our best wishes and congrats to Jacqueline Davis!