Helmut Balderis vs. Denis Potvin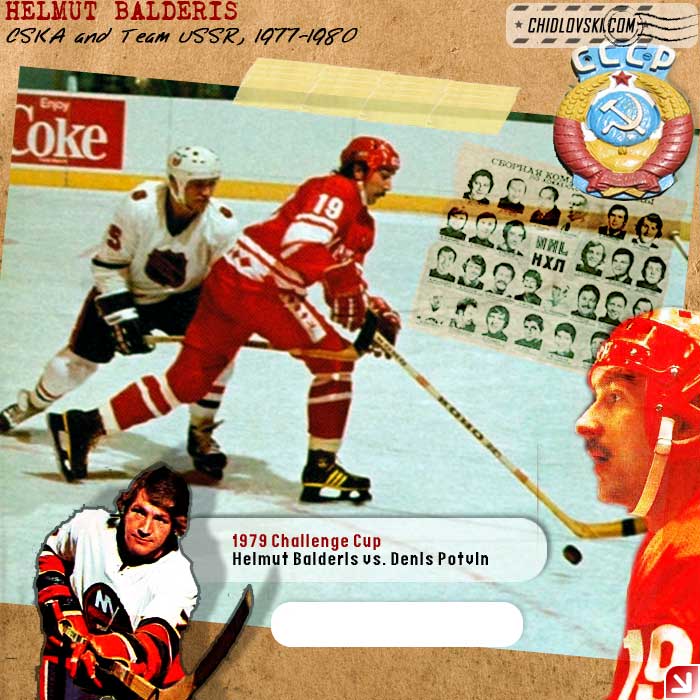 Helmut Balderis played against the best blueliners at the 1979 Challenge Cup in February 1979 in NYC, New York.
It was the NHL All Stars weekend turned into the 1979 Challenge Cup tournament between Team USSR and the best NHL players of the world.
The fans of the NY Islanders and the gurus of the hockey history most definitely should have recognized the No. 5 of the Team NHL. Most definitely, it is one of all-time best defensemen Denis Potvin, 3-times Norris tropphy winner, 4-times Stanley Cup winner, covering the magical winger Helmut Balderis.
Just another blast from the past…
Balderisomania continues at Chidlovski Blog Chidlovski…
Special note:
The original photo reproduction is a courtesy of the WorldHockeyClassic.RU online collection.