Ms. Woodpecker and Mr. Finch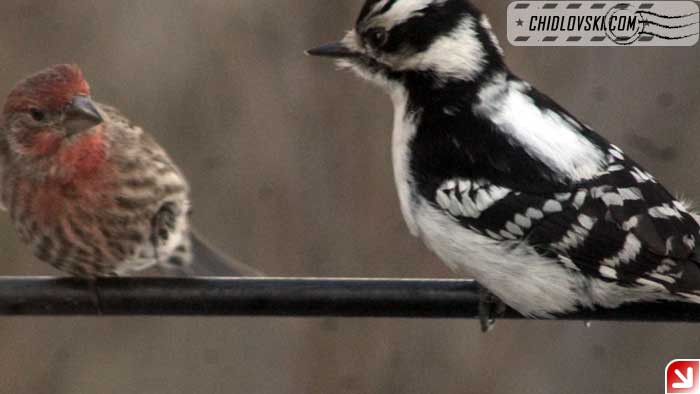 Just a snapshot from a Valentine's Day party in our backyard yesterday.
During the holiday lunch, Ms. Woodpecker really enjoyed the suet desert.
Suddenly, she stopped eating, jumped into the air and landed right next to Mr. Finch. She was pretty mad.
She said something to him. He left  the premise immediately.
Unfortunately I don't know neither woodpeckerish nor finch.
Otherwise, I would have told you what it was.
For now, just a picture capturing the drama of the moment.